This episode is filmed in the most Japanese and Japanese-American populated city in Los Angeles, California.
"Little Tokyo" was born in the late 18th century and a thriving community of Japanese businessmen and craftsmen with the massive impact on the economy in 1920-30s, until the bombing of Pearl Harbor which led to the incarceration of all Japanese American residents. Little Tokyo has survived many crisis and yet remains as the most iconic destination for Japanese culture and history in Los Angeles.
In this Episode of "Follow Japan", Famous YouTubers, TV Talents and Actor from USA and Japan are competing in 4 Japanese games (Silent Monomane, Food Challenge, Ki-Ki Challenge, Follow Japan Challenge) while going around Little Tokyo.
If Team Japan can complete the final challenge (Follow Japan Challenge), they will be taking home the $10,000 cash sitting inside of the box.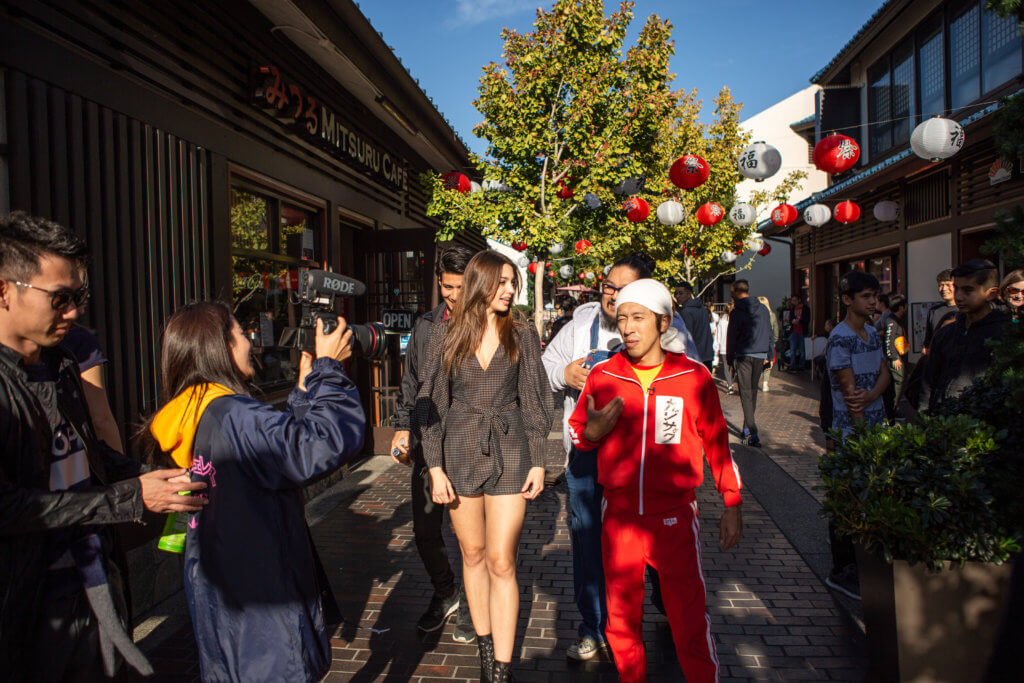 ●Event Title :Follow Japan!! In LA
●Date :December 8, 2018 (Sat)
●Filming Location :Little Tokyo (Los Angeles, California)
●Performers :YouTubers from USA, TV personalities from Japan
Four people per group. Eight performers in total
●Event Details  :Introduce Little Tokyo and have USA and Japan team compete against
each other. The winning team gets $10,000
Cast
MC
Steve's POV
Rin Asobi
Special Guest
Celine Farach
Team USA
Heath Hussar
Mariah Amato
Corinna Kopf
Garrett Ginner
Team Japan
Kajisac
Takato Yonemoto
Taishi Tamaki
Chikako Fukuyama